RESPECT
Développement d'une campagne de sensibilisation nommée « Respect ».
Elle vise à sensibiliser les jeunes de 16 à 23 ans de prendre conscience à propos du savoir vivre dans les lieux publics. Elle favorise l'interactivité, l'expérience des utilisateurs par des supports physiques et à travers les réseaux sociaux.
–
Developing an awareness campaign called « Respect ».
It tries to sensibilise young people from 16 to 23 years old to get conscious about manners to adopt in public places. It encourages interactivity and experiences from the users with material supports through social networks.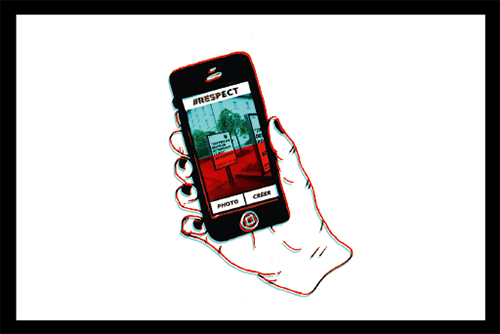 « Prends conscience de tes gestes »
---
« Ne laisse pas tes pensées t'aveugler »
---